NB! Now you will be able to find out more about all the works in the common e-catalogue of Estonian libraries, ESTER –> Fenno-Ugria Organisation library FUAR.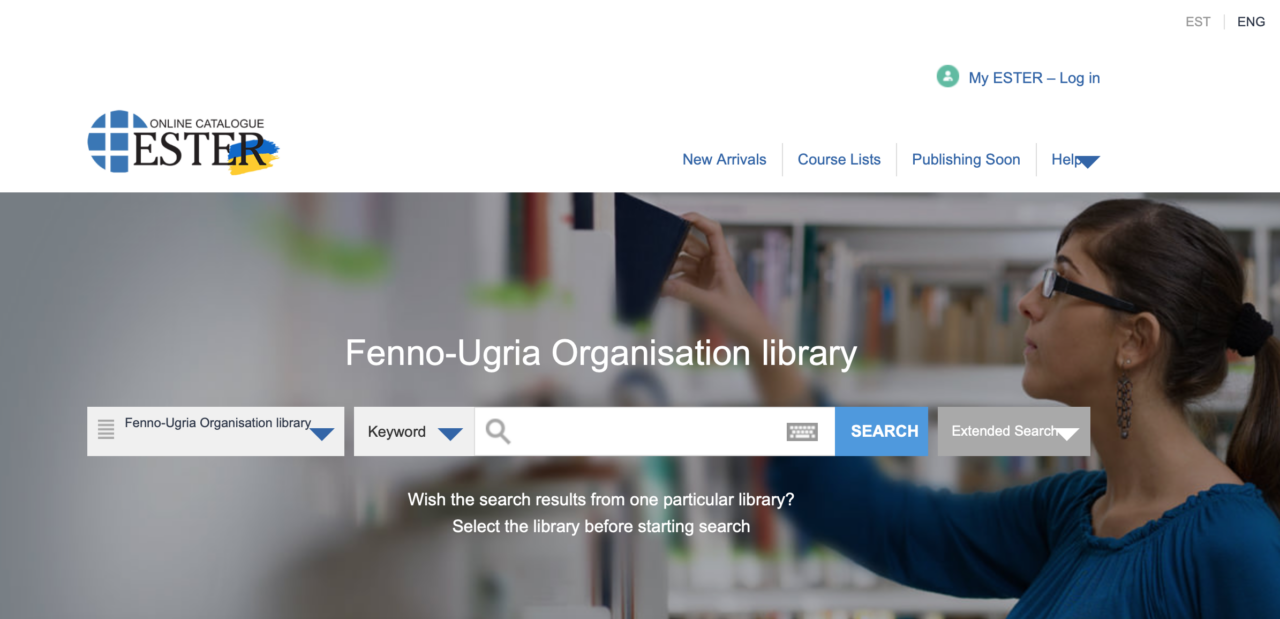 The libraryhall of the Fenno-Ugria 
decorated with Finnish-Ugric crafts and photos are open to visitors on Tuesdays from 12:00 to 18:00. 
By prior arrangement, as well as on other working days 10:00-16:00.
The online catalogue of Fenno-Ugria's library includes over 1300 items in Estonian, Russian, English and various Finno-Ugric languages. The library includes language textbooks, dictionaries, academic literature, non-fiction, childrens' books as well as fiction and poetry. The catalogue is searchable in Estonian, Russian and English. The Fenno-Ugrian library is located in the center of Tallinn.